top secret... Amy's pairing room is to the right of the registration area. There are two entrances, but you have to know where you're going to get there. The cool thing is that there's a power point television in her room so she can see what's being displayed. Pairings are up will be a literal thing and immediate! And she'll have her own phone where people can call if they need to.
Entry hall, registration and Chess central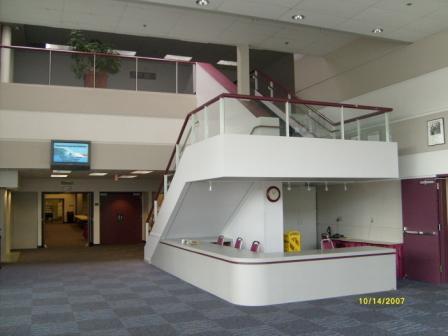 TV with power point and playing hall entry on left. Upstairs (L) playing rooms (R) team rooms
Carpeted playing hall downstairs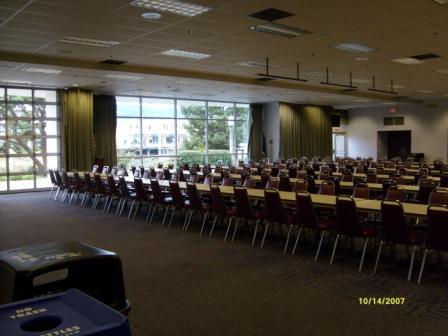 There's 280 chairs with more room. Wall with skittles would be on the right
Skittles with partition in the middle, removable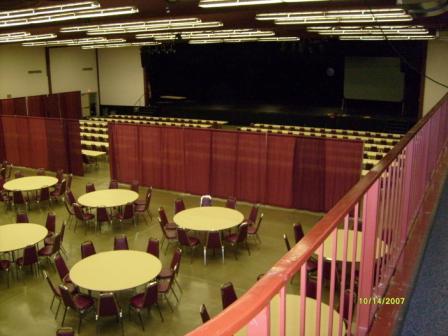 Stage is black area. Shot taken from upstairs looking down. Playing hall to the left out of picture
Skittles shot from the stage area.
Playing hall to the right. Upstairs on the left and center would be the team rooms.
Inside 3 team rooms without the separate walls.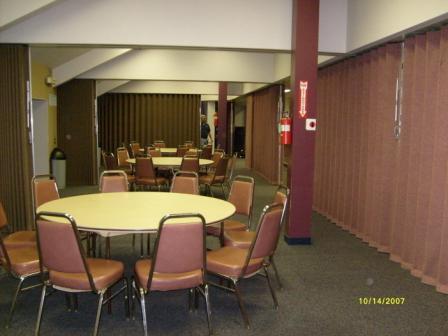 They are big enough for a table, chairs and storage. Accordian walls open up to see skittles below.
Upstairs playing rooms without partition walls.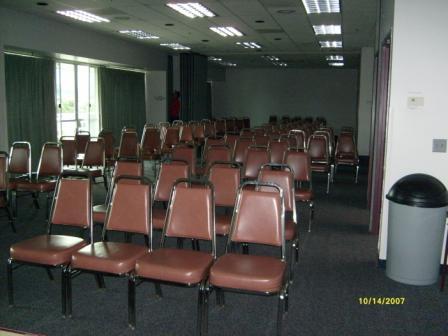 Solid walls on (R) Windows (L). These rooms are above the playing hall downstairs & very quiet.
Downstairs hall behind stairs. Skittles, playing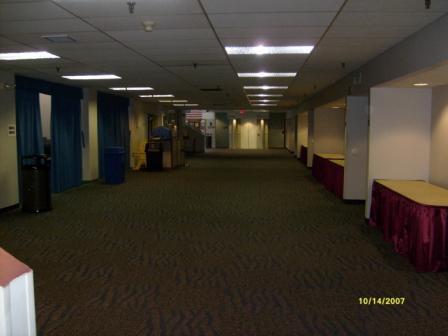 hall on the (R). Volunteer room then concessions then stairs on (L)
Downstairs volunteer room. No door right now, but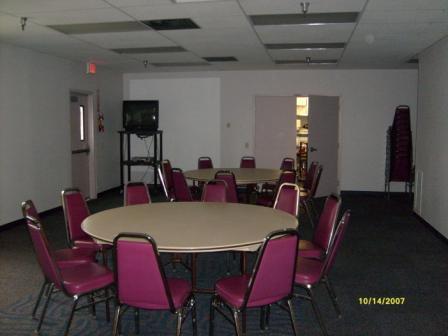 they are installing one as we speak. It's right across from skittles room but tucked away
Should we need it....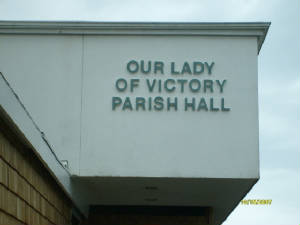 There's a very appropriate church nearby.